Blessings come in many shapes and forms. Jagatjoti Singh is a man who has become very aware of this and has developed a way to share his insight with us. The result is www.imdownwithyou.com in which children with Down's syndrome are celebrated through amazing photography.
What is quite wonderful is that Jagatjoti Singh Khalsa is also a sales executive with an organic food company. Photography is his avocation.
Here's what he has to say about the project:
"One morning while meditating, I recalled a man that I had passed on a walk the day before. My being was moved in the moment of his presence as he was very beautiful… full of smiles, warmth and joyfulness. He also happened to have Down Syndrome. He was a random person I encountered on my journey that day, but I remember having wished I had said to him, "I'm down with you,' and I started chuckling at the thought of it.
Back in 2008, the world was sliding into a global recession and all I read in the news was about how the world was going to collapse. Bad news takes it's toll, and it soon began to affect me personally. But that morning, conscious in the moment, it occurred to me that all of the negative energy discouraging me was not likely affecting him. There were so many excellent qualities one extra chromosome promised: love, living in the moment, self-esteem, presence of mind and joyousness. In that moment, I was deeply inspired and thought,'if the whole world is going to fall apart, I will create something to reconnect the heart to the soul.'
I have been asked many times if I have a personal connection with Down Syndrome. The short answer is no. I do not have any relatives or friends with DS, nor have I been influenced by it through my life experience. My connection to these amazing human beings is the flood of love and warmth I feel when I am in their presence.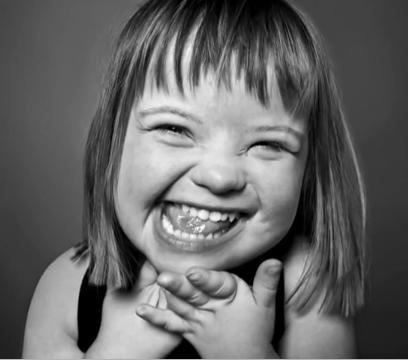 The affinity you will experience while looking at the images on my Web site is simply a response to the reflection of the subjects' Being, and has nothing to do with my photography. I am no more responsible for these images than I am for carving Mount Rushmore because I took a great photograph of it. I say this to free you from the bonds we often have of accrediting the wrong person for greatness. I just showed up with my camera and provided a forum and context for my new friends. I hope you enjoy the journey.
The joy and spirit of the community of Down Syndrome continues to inspire me. I have often thought to myself, 'What if I could capture that feeling and share it with everyone else — especially during this time of negative headlines, greed and unconsciousness, when everything seems to be falling apart?'
I decided it was time to be engaged in something unique, uplifting and positive. I wanted to promote something full of hope, love, and compassion. That morning, I started work on 'I'm Down with You."
I'm Down with You is a book born from a place of deep admiration. Many people search their whole lives for peace of mind and unconditional love… pouring over self-help books, attending seminars, listening to audio tapes and praying by their bedsides for help. The simple irony is that there already exists, within the Down Syndrome community, a simpler model of emotional contentment and spiritual perfection. I've always felt that this extra 21st chromosome was a gift, a blessing, and not at all the problem, curse or disappointment most people misjudged it to be.
To capture the spirit of these individuals, I embarked on a photographic journey; meeting, learning from, and photographing members of the Down Syndrome community. What you will find in my book and on my Web site is not a staged shoot or a stylized grouping of subjects, but rather, a series of moments with people I met and befriended along the way.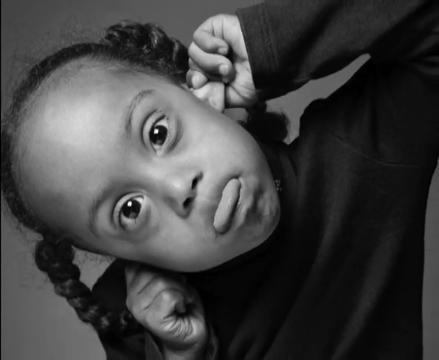 In the Siri Guru Granth Sahib it says, 'Even a glance from the eyes of a holy man can cure mental and physical imbalances.'
Looking into the eyes of these extraordinary individuals is a healing experience that can cure even the most world-weary traveler. I set out to capture the essence and purity of these radiant souls by focusing on their eyes as a reminder of the perfection of God's image – Akal Moorat.
With each page, gaze into the eyes of God and let a warm flood of grace, radiance, and love permeate your heart.
Look into their gentle, joyous eyes. The eyes of grace. The eyes of acceptance. The eyes that bring our souls to the very seed of life.
I hope that you enjoy these sacred images of true and unconditional love. If you are looking for quiet heroes who emit love each time they speak or take a simple breath, you are in for a treat. You will find the absolute kindness that exemplifies the same boundary-free map we are all taught that God offers, yet it does not require you to journey to the top of a mountain or to the heart of a temple. It only requires you to open your eyes and see what is before you.
The website for the foundation will be up later this week.
Check out some of the pictures and learn more about the project at: http://www.imdownwithyou.com