Posted by
Gurumustuk Singh
on Oct 1st, 2008 in
Events
,
SikhNet
|
Comments Off

on Hold your OWN SikhNet Film Festival!
Most of us have heard about the various Sikh Film Festival which are held every year in select cities. Well, now is your chance to host your own little "SikhNet Youth Film Festival" right in your city, home, Gurdwara, wherever!
You don't need a huge budget or a movie theater to do so either! All you need is the SikhNet's Film Festival "In a Box", a DVD player, Television, and a location to show the videos. We'll assist you with a customizable flyer that you can use to promote the event and even post the event on SikhNet for more people to know about!
What I love about this is that anyone in any community can organize a fun gathering of friends, family, youth, etc. It is a great way to do something fun together while learning and educating people. Through the video stories told by other youth, we all have the power to help create change and educate others in our community.
You can even host a discussion in the middle or after the videos are shown, to create a dialog and talk about the contents of the film. Another cool tool to get Sikh Youth Engaged and thinking about life as a Sikh!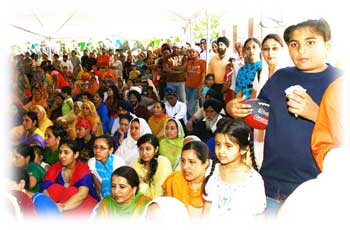 Every year my wife Arjan always tells me how I should organize a little "Youth Film Festival" at our house for local Sangat. So this year my hope is that all of YOU will make it happen and organize a Youth Film Festival in your city!
I always thought this would be so much fun to invite people over, make yummy pop-corn and snacks, and just enjoy the company and watch the videos. If you are into American football, you might relate it to a "Super Bowl Party".
It's always a great way to bring wider awareness to the SikhNet Youth Film Festival and hopefully encourage youth to particpate in next years event.
You can also do this event to Support SikhNet! When organizing your local Youth Film Festival Event we suggest that you request people to make a ("entrance fee") donation to SikhNet, to Support the Youth Film Festival (suggested donation of $5), however you can set it to any amount and people can give more if they would like give more support to SikhNet.
We do not require that you ask for a donation, however we would like to encourage you to do so since it will ensure that SikhNet has the support needed to continue programs and services such as this that educate and inspire Sikhs everywhere. This is a big way that YOU can help SikhNet! You inspire other Sikhs/Youth by showing the videos and at the same time support SikhNet.
So what are you waiting for?? Let the fun and learning begin!