Posted by
Gurumustuk Singh
on Sep 8th, 2008 in
Events
|
2 comments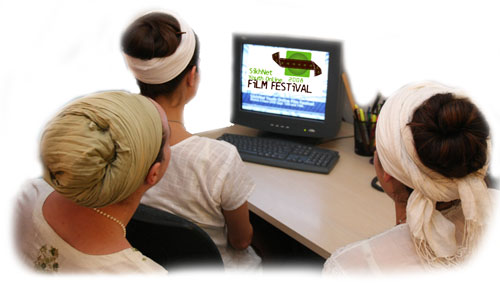 The 2008 SikhNet Youth Film Online Festival will be held LIVE online for the first time this year! (No Entrance Ticket or Fee Required!
)
Now is the time to make your plan for next weekend, September 13th and 14th because the 3rd annual SikhNet Youth Online Film Festival will be a true LIVE event this year. That's right, a selection of the video submissions will be broadcast live instead of just being posted online as in years past. Come and join the SikhNet staff as we watch this years submissions together.
During the first live broadcast segment on September 13th the SikhNet Team (Guruka Singh, Gurumustuk Singh and Gurujot Singh) will have a "red carpet" talk show before the films begin. During the whole event you'll be able to see the names of other users who are watching along with you and chat with them.
So plan now to gather 'round your computer and tell all your friends and family to join in for this unique event!
The event will be split over a two day period showing the first "block" of videos on the first day and continuing on the second day. Each day the live broadcast will air three times to accommodate viewers in different parts of the world. Each day the event will be approximately 2 hours long (starting at the time listed below).
For the latest details and to see the schedule and timings go to:
http://www.sikhnet.com/FilmFestivalLive
You can also take a sneak peak at the page where you and everyone will tune in to participate in the event.
Ps. Please help spread the word! Tell everyone… :)